Health Seminars at Third BGV World Congress November 2012
   The first part of the World Congress followed PBGV judging with a welcome from Hector Heathcote, Hound Association Chairman.  As a member of the Kennel Club, he described the important liaison between the KC and breed clubs, not only on general matters but on maintaining the Standards, all the more important for the BGVC, being the custodian of two breeds.
   Peter Bedford followed this by a talk on the current status of eye health in the BGV.  He said that, unfortunately, as with many eye problems, veterinary circles could only ameliorate onset of glaucoma and not stop it.  He stressed the importance of regular eye examination, as early diagnosis was the answer.  Club records showed that, as of August 2012, 300 BGVs had been examined with 26 affected with POAG.  The number of carriers was not known.  The worldwide health survey carried out by the PBGVCA in collaboration with the BGVC supported the view that, in live PBGVs, eye problems remained the most significant area of concern, topped only in America by dermatological problems.  One explanation offered for this was the extremes of temperature and humidity levels in the various States.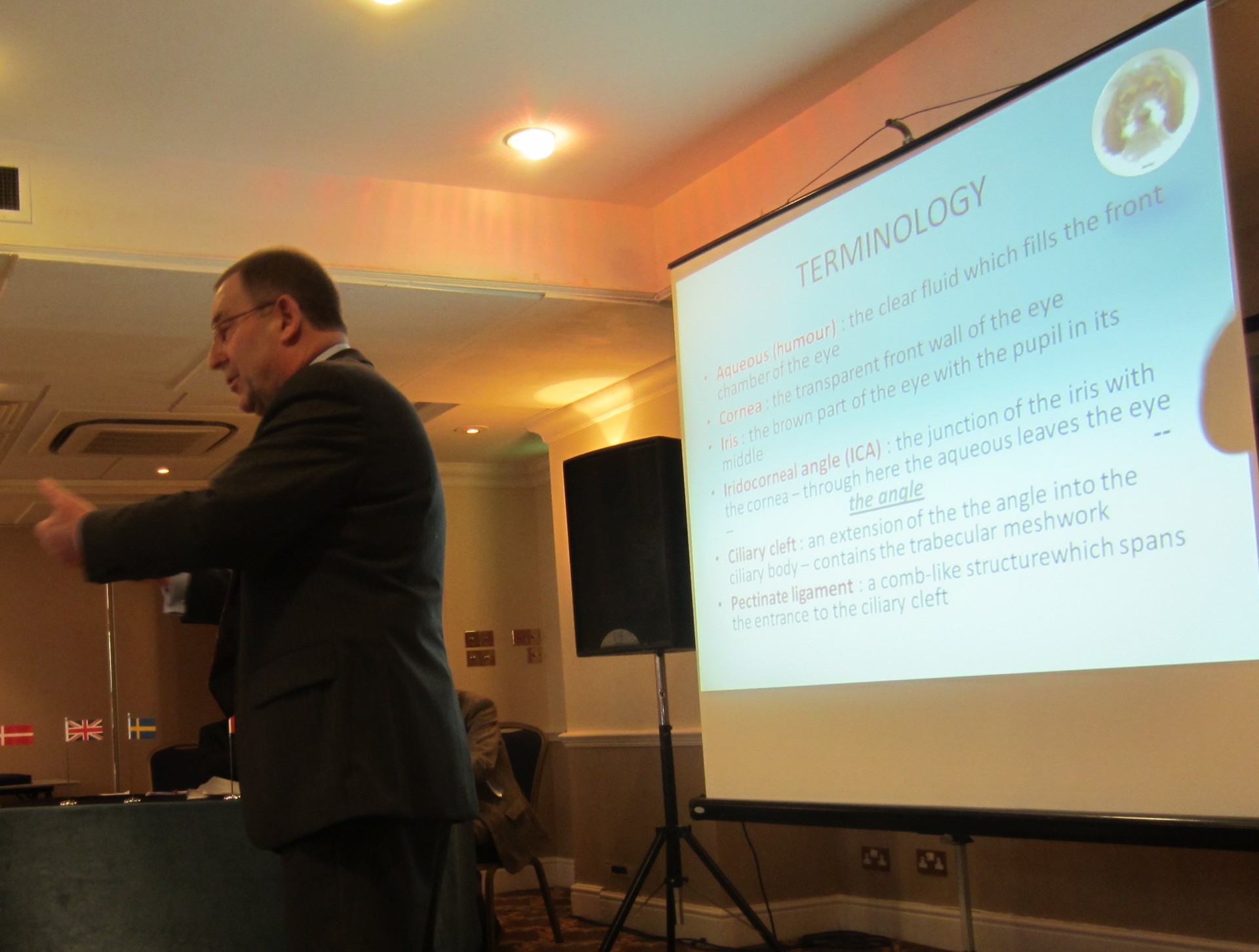 PETER BEDFORD UPDATING THE CONGRESS ON RESEARCH INTO EYE PROBLEMS IN PBGVs
    Whilst POAG remained the top eye problem in the UK, cataracts and PPM were prevalent in the States, with glaucoma featuring to a much lesser extent.  Joint, cardiovascular and dermatological problems were high on the UK living dogs PBGV list, as were problems with ears, urinary, reproductive and gastrointestinal systems.  In total information was gathered on 787 PBGVs and, worthy of mention, in 189 of the 296 living UK PBGVs no problems were reported.  

   With Peter Marks having given the UK health survey findings earlier, Helen Ingher, Chairman of the American Health Committee, was there to represent the PBGVCA with their results. 

Results of the PBGVCA 2011 Health Survey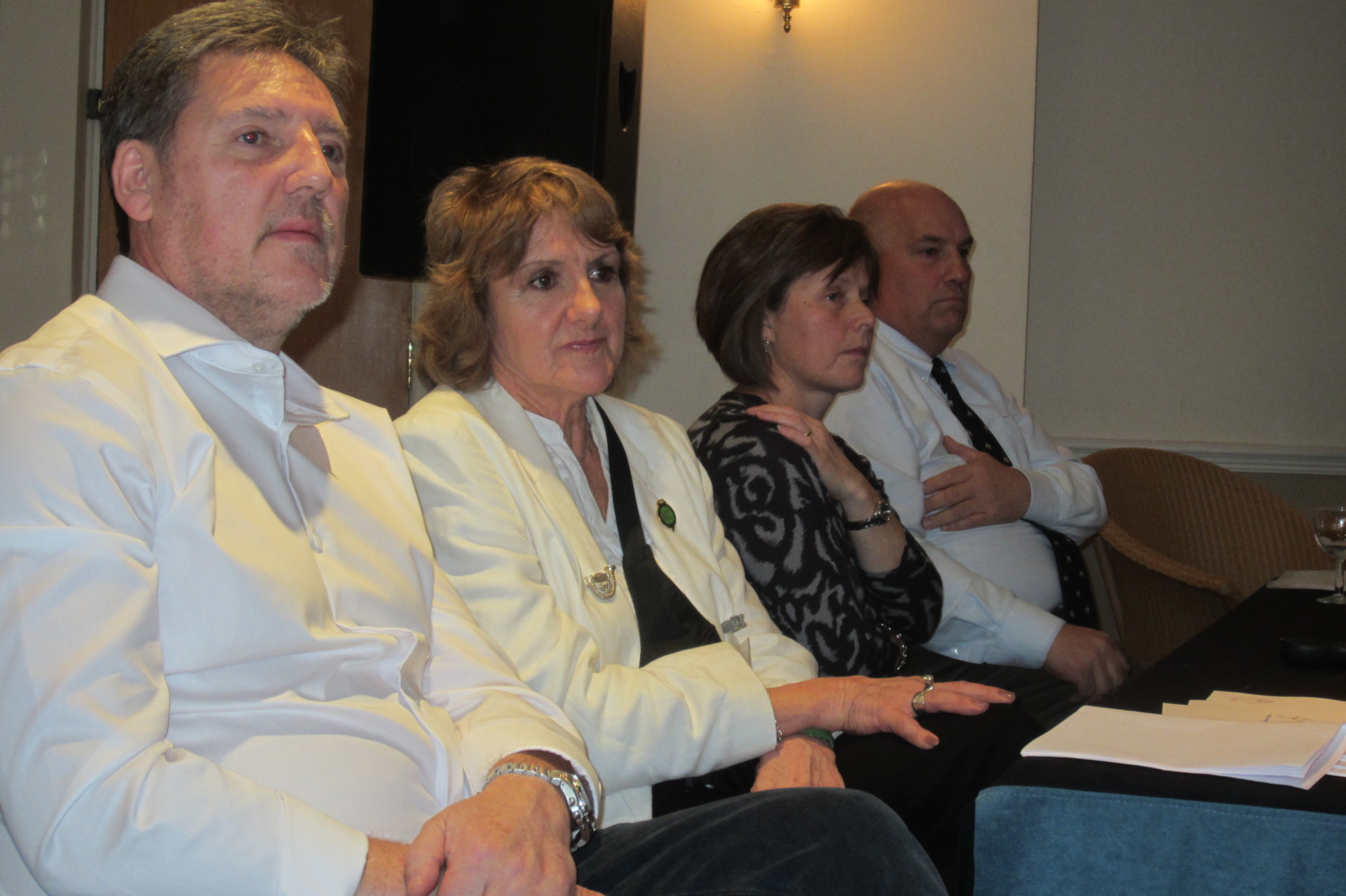 To round off the health seminar, a valuable Question & Answer session took place, panelled by representatives from Sweden, the UK, the Animal Health Trust and the Kennel Club.  
PETER MCCORMACK, SWEDEN; VIVIEN PHILLIPS, UK, CATHRYN MELLERSH, AHT; BILL LAMBERT, KC