1989
Having negotiated with Jolanda Huisman in Holland in 1986, Nicholas Frost imported GBGV I'm Dutch du Greffier du Roi (Hennessy Cognac Du Greffier du Roi ex Et Caetera du Greffier Du Roi), who arrived in UK quarantine in whelp to Int/Dk/Ned Ch Dampierre du Greffier du Roi.  He had been used extensively at stud in Denmark, producing several champions.

Four pups were born on 10 February 1989 but, following the early deaths of some of them, only one - a bitch - Lynne Owens' Dehra Allo Allo, went on to appear regularly at shows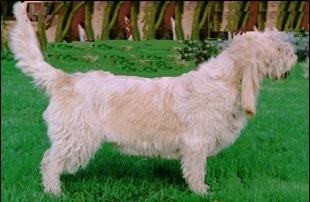 I'm Dutch du Greffier du Roi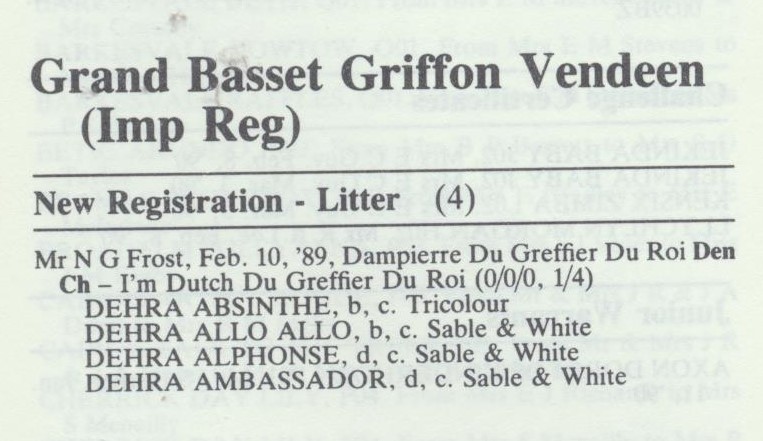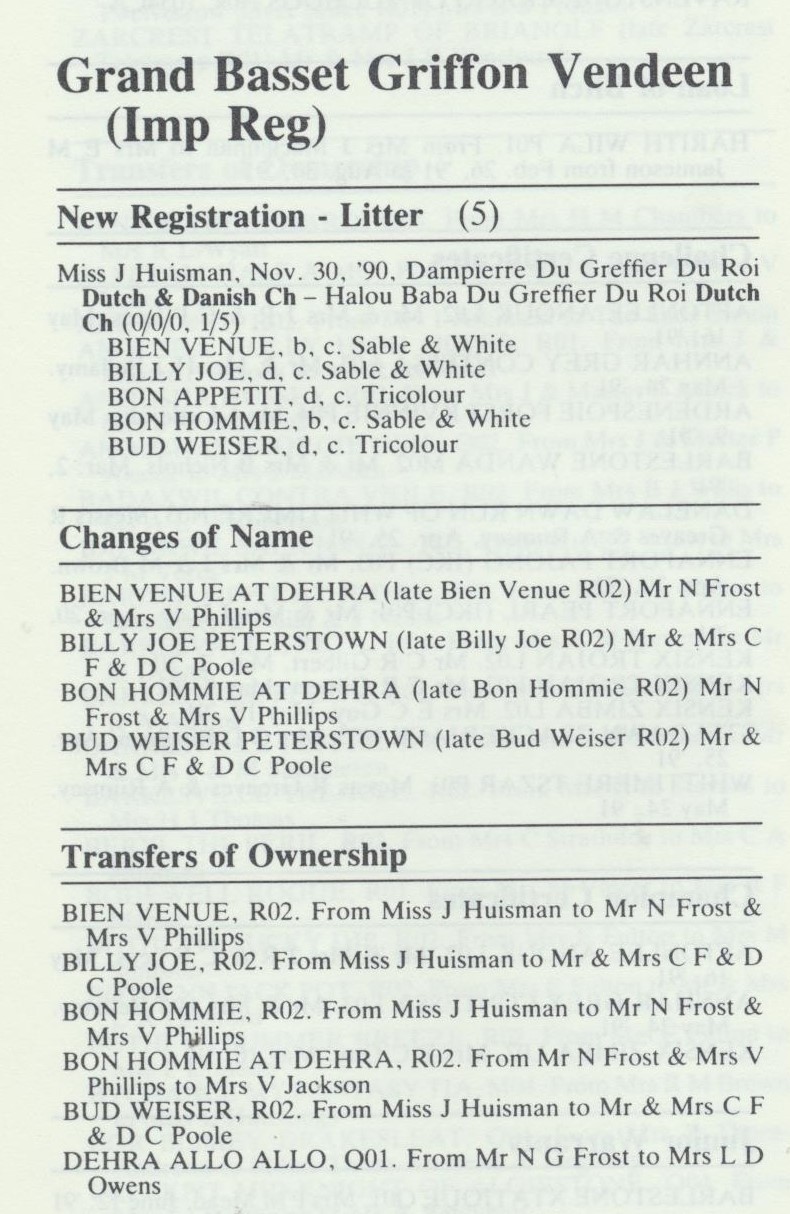 1990
Although the BGV Club had been formed specifically to cater for both sizes of Basset Griffon Vendeen, in 1990 the Kennel Club placed the GBGV on the newly introduced Import Register rather than granting breed status. Fifty registrations were needed before consideration would be given to taking the breed off this register and the club discouraged indiscriminate breeding to achieve this number.
1991Interim GBGV Standard

1991
In July 1991 the interim Breed Standard was published, taking into consideration the FCI Standard but based mainly on the earlier BGV one, with wording in line with KC format.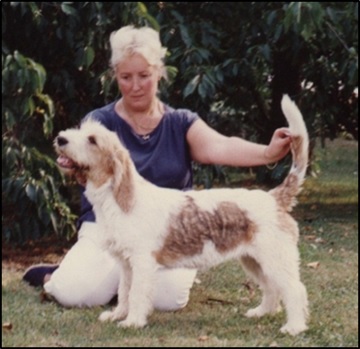 1992
The Kennel Club agreed that the BGV Club could hold classes for Grands at their 1992 open show. These, however, were to be classified as Import Register.  Three GBGVs were entered for judge Yvonne Dean who awarded BOB to Dehra Allo Allo.   With Import Register breeds unable to compete further, the Grand could not challenge the Best of Breed PBGV for Best in Show.
On 31 October 1992 at the BGV Club's 5th Championship Show, Grands were represented for the first time in Import Register, again with three entered, and Evan Roberts (Varon) also awarded BOB to Dehra Allo Allo.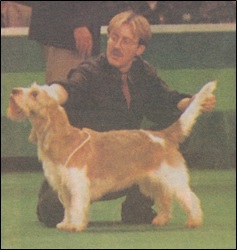 1997
Having been removed from the Import Register from 1 January 1997, May that year saw the first club open show to schedule GBGVs in their own right. The judge was Jim Makin (Ekoz). Best of Breed went to Jaclin Mixed Blessings at Sweetdean. 

In October that year, there were 25 GBGVs entered for judge Vivien Phillips at the BGV Club championship show, who awarded BOB to Dehra Allo Allo.  
1998
In 1998 GBGVs appeared for the first time at Crufts where they by far outnumbered other breeds in the Not Separately Classified Hound classes.  From the 30 Grands entered, Anne Macdonald awarded Best of Breed to Jessica Holm's 3yr old Dehra Esprit d'Amour.
Mike Gadsby handling Dehra Esprit d'Amour in the Hound Group, Crufts 1998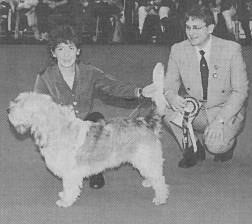 1999
After their fleeting appearance in NSC, the following year GBGVs had their own classes at Crufts for the first time. The judge was Kari Jarvinen (Finland) who, from an entry of 36, awarded Best of Breed to Vi Mochan's Melanter Fetlar (Dehra Esperance de Debucher ex Dehra Charlotte at Melanter), bred by Stella Blackmore.
Melanter Fetlar, BOB Crufts1998